Note: You are viewing the website for the
2021
Auckland Pride Festival. Visit
aucklandpride.org.nz
for the most current Festival website.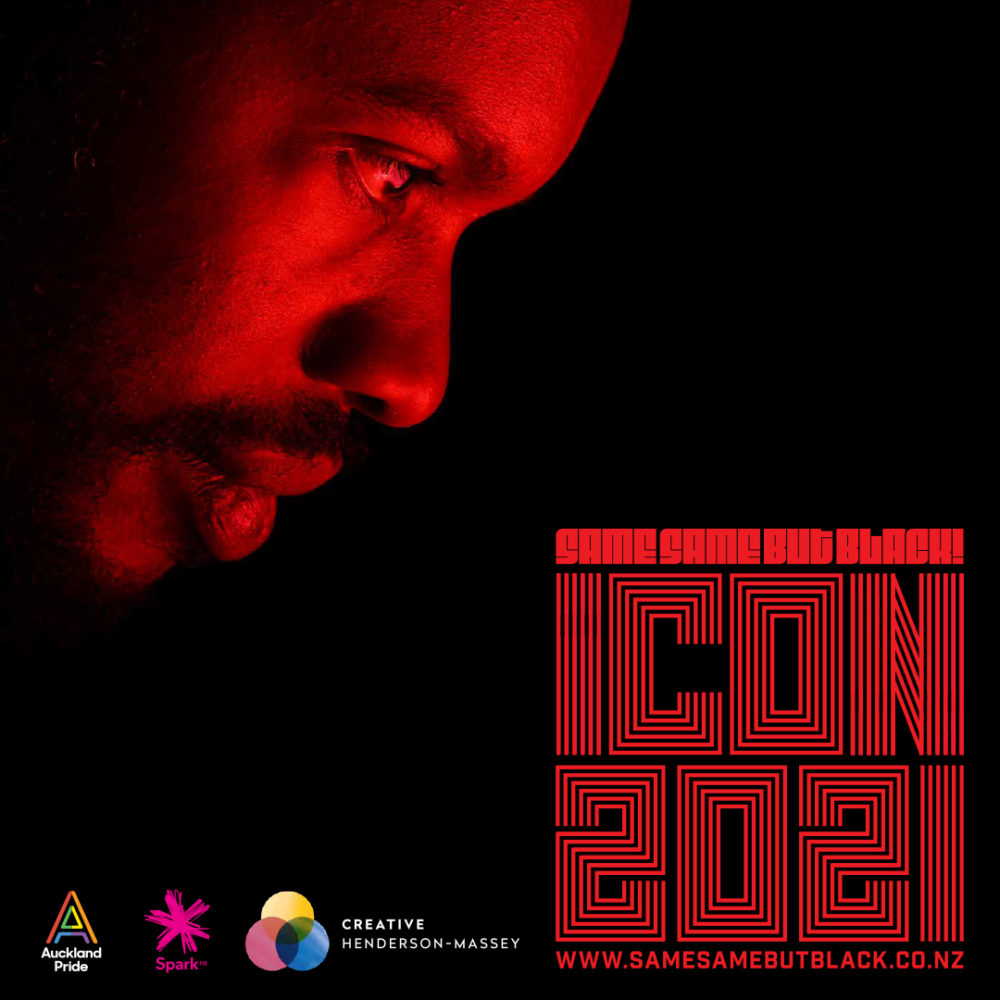 ICON
Presented by Same Same but Black
---
February 3-28
---
Free Event
Online Event
To coincide with Pride month and Black history month, Same Same but Black presents: ICON 2021 an exhibition celebrating the black pioneers of the rainbow community.
Part exhibition, part education, part conversation, part celebration, part agitation; ICON 2021 is an online photography exhibition, podcast series, social media outreach and live stream pop up event.
For each day of February, a different ICON will be celebrated and showcased in an online exhibition of portraits and stories on ​www.samesamebutblack.co.nz
On Friday 19th of February Same Same but Black will host a panel discussion (via facebook live) exploring the images and stories curated for this exhibition. The digital exhibition will also feature interviews with photographers ​Lola Flash​ and ​Robert Taylor​, who will discuss their careers and the people they photographed over the past fifty years.
Supported by Ethnic Communities Fund, Creative Henderson Massey, Where it Matters, Pride and Spark Empowerment Initiative.
Same Same But Black is a collective working for black, Indigenous and people of colour within the LGBTTQIA+ community in Aotearoa.
Get the latest from Auckland Pride
Subscribe for Auckland Pride announcements and Festival updates.